Business Cards Glasgow

Here at Glasgow Creative we offer personalised business cards to customers throughout the UK.
We are happy to use the artwork you provide or can offer our design service.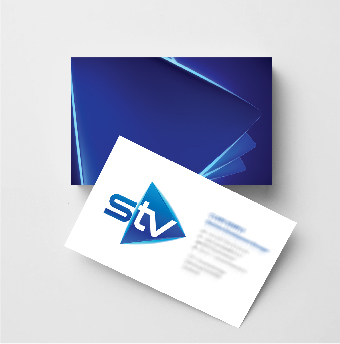 Our Digitally printed business cards are 350gsm thick with a silky or smooth finish.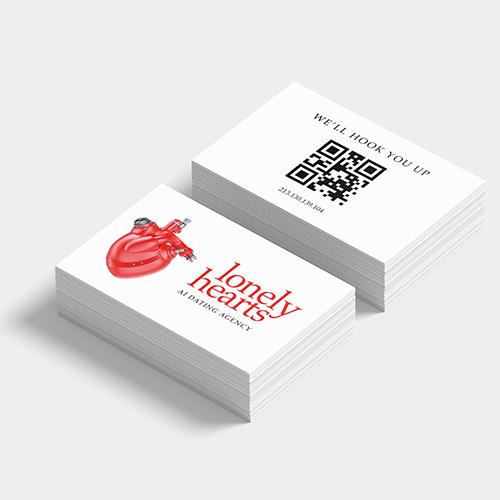 Many people forget that a Business Card is a silent salesperson – it carries on your job, long after you've gone home for a cheeky nap. Work it harder by adding a cut-out shape, or double your selling space with a folding business card.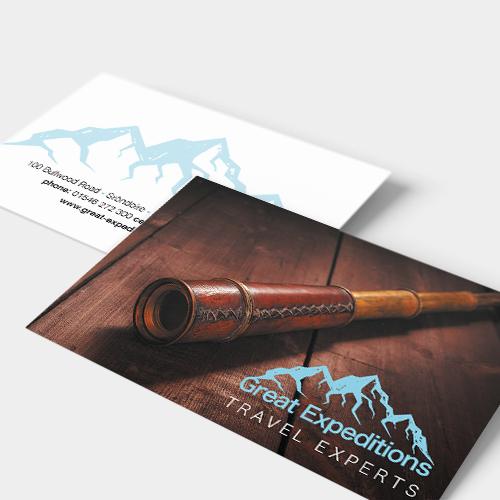 For our Luxury Business Cards, we start with a thick artboard, then matt laminate both sides for a sophisticated finish which looks elegant and feels gorgeous.
The matt laminated coating makes your business cards tactile and durable.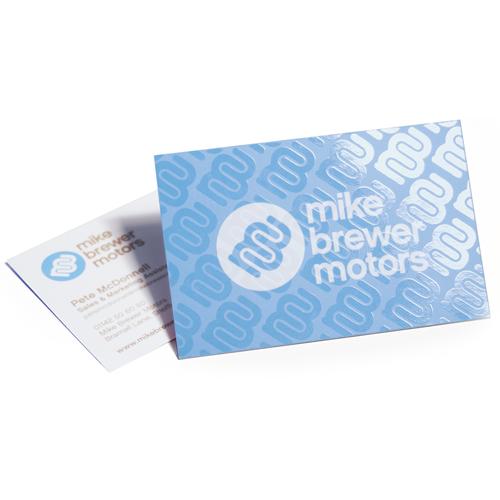 If you're out to impress, go StarMarque Bio. These business cards are matt laminated both sides using a biodegradable film. Clear gloss highlights are then applied to the front. Spot UV gloss adds shine and detail. Deliciously decadent and impressive.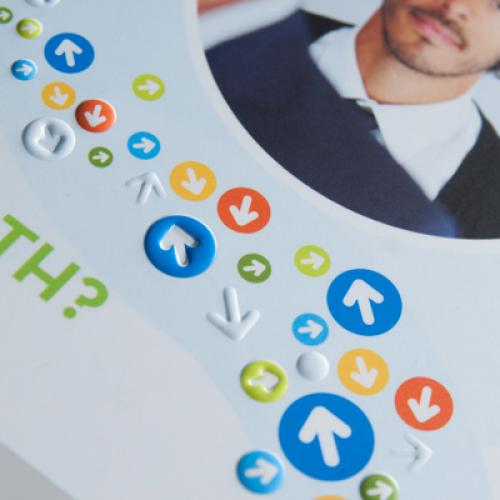 We take a thick 400gsm board, apply an ultra smooth matt laminate finish and top it off with stylish embossing. If you want to make an amazing impression and to stand out with something really special, then our Embossini Luxe business cards are for you. Embossing gives a premium feel to your business cards and well designed embossed cards will be memorable with a subtle, tactile effect that oozes class.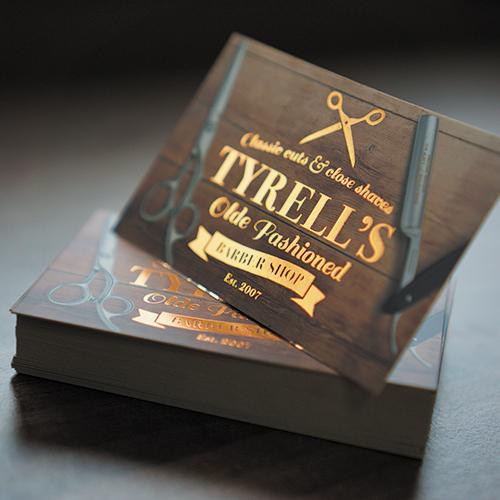 We take a thick 400gsm board, apply an ultra smooth matt laminate finish and top it off with metallic gold or silver foil highlights. If you want to make an amazing impression and to stand out with something really special, then our Opuleaf Luxe Foil Business Cards are for you.
Cue the soothing music and sexy lighting. Come on join in… "These aren't just gloss laminated business cards. These are the thickest, shiniest, Fabu-Gloss Bio Business Cards money can buy."
Cost of Business Card Printing
As an established business card printer, we pride ourselves on offering some of the most affordable business cards in the Glasgow area.
|  Qty | Single Sided | Double Sided | Price |
| --- | --- | --- | --- |
| 50 | | |  £21.00 |
| 50 | | |  £22.00 |
| 100 | | |  £23.00 |
| 100 | | |  £24.00 |
| 150 | | |  £25.00 |
| 150 | | |  £26.00 |
| 200 | | |  £27.00 |
| 200 | | |  £28.00 |
| 250 | | |  £29.00 |
| 250 | | |  £30.00 |
| 300 | | |  £31.00 |
| 300 | | |  £32.00 |
| 500 | | |  £39.00 |
| 500 | | |  £40.00 |
| | | | |
Other quantities available on request. Order your business cards online today!
Business Card Printers in Glasgow
As professional business card printers in Glasgow, we are able to provide our customers will fully personalised business cards in a variety of finishes. For fast turnaround, regular business cards, we offer our digital printing service on 350gsm card. These can even be done same day with just  a 20% premium on the price.
If you can wait a few days, you could make a step-up in quality with our 400gsm silk cards are better still by adding Biodegradable matt laminate on both sides.
If you are seeking a business card that makes more of a statement, we can offer our 400gsm card with matt laminate and Spot UV to one or both sides. Even more upmarket are our cards with matt laminate both sides plus Copper, Silver or Gold Foil to the front.
And, of course, if you have print-ready artwork, that's fine but we can also offer a design service.
We are based in Glasgow but can offer business card and other printing for customers throughout the UK with our delivery service.
Professional Business Card Printing
With our professional business card printing service, we can create branded business cards that represent your business in the best possible light. Using a range of the latest technology and only quality materials, we'll ensure your printed business card offers a professional look and high quality feel.
We can print any type of business card you might require and with a full design service, we'll ensure you end up with the business card you've always wanted. When you choose Glasgow Creative for our business card design service, we'll work closely with you taking into account your ideas and needs to create a design that best meets your needs.
5 Best Ways To Use Printed Business Cards
At Glasgow Creative, we believe business cards are a truly important part of marketing for all types of businesses; no matter how big or small they might be. There are many different ways you can use business cards effectively and our team have put their heads together to come up with the top five ways to use business cards below.
Marketing events
Place them in shops and other businesses
Hand out in the local area
Give them to existing customers
Include them in your postal mail
Bold Business Card Design
Business cards needs to be eye-catching to ensure they are noticed and used by the people who receive them. At Glasgow Creative, we have a team of creative graphic designers, who will work with you to fully understand your design requirements. Using your ideas and our knowledge, we'll a create bold, branded and eye-catching business card design for you. No matter what size, style or design you might require, Glasgow Creative has you covered. We have produced business cards for all different types of businesses throughout Glasgow over the years.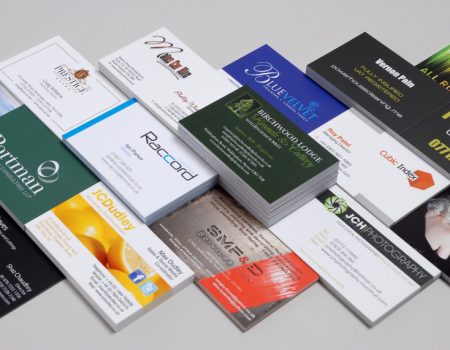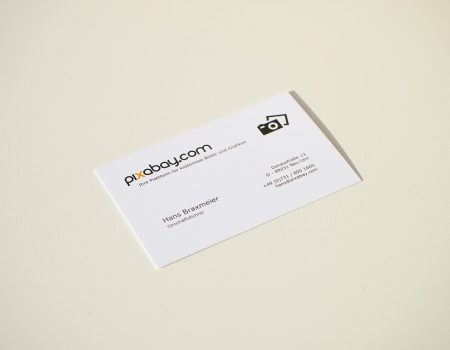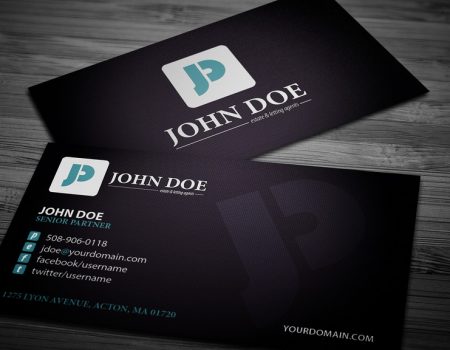 Why Use Business Cards?
Helps to build and develop brand awareness
Deliver important information directly to customers
Helps to create a great first impression for potential customers
Contact information can be passed over easily
Cost effective method of marketing
Why Choose Us For Business Cards in Glasgow?
We have been offering business card printing to customers throughout Glasgow and the surrounding areas for many years. Whenever we produce printed business cards, we ensure the use of quality inks and materials to achieve a high standard of finish. Some of the reasons we think you should choose us for business card printing in Glasgow are:
Well-known reputation throughout Glasgow
All business cards are made from high quality materials
Can produce any style of business card
Offer affordable business card printing
Always go the extra mile for our customers
Contact Glasgow Creative for Business Card Printing
When it comes to needing business card printing in Glasgow, be sure to make Glasgow Creative your first port of call. We offer a personalised business card printing service and we can work with artwork you provide or we can create a design for you. All of our business card printing is carried out to the highest possible standards to ensure a great look and feel.
Fill in our print estimation form and one of our team will get back to you or alternatively call give the Glasgow Creative team a call today on 0141 420 6800.
Offering Business Card Printing In Glasgow
Frequently Asked Questions About Business Cards
What types of printed business cards do you offer?
We offer a great range of business cards to customers in and around the Glasgow area. From single to double sided business cards and a number of finishes to choose from, we can create the perfect business card that meets your requirements.
Can you create a design for me?
Yes, we can work with existing artwork or our design team can create a business card design for you.
How can I find Glasgow Creative to collect my business cards?
Glasgow Creative are based in The Angel Building on Paisley Road. However, you'll find us on the Govan Road side of the building, next store to La Fiorentina Ristorante. If you're unfamiliar with the area, then look out for the Glasgow's Grand Ole Opry and where just across the road. Should you be travelling by public transport then the number 38, 38A, 90, 121, 153, 353 and N9 all stop at Portman Street which is just opposite The Angel Building or alternatively the number 23, 23A, 23B, 26, 356 and 765 all stop on Govan Road right opposite where Glasgow Creative is based. If you're struggling to find us then check out our Google Maps Listing for directions or alternatively get in touch and one of our team will be more then happy to assist.
How much does business card printing cost?
The price of our business cards range between £21 for 50 and £40 for 500. If you require any more than this then please don't hesitate to get in touch one of our team are always on hand to assist.
Why should I use business cards?
Business cards are a great way to build brand image and can help to attract new customers. A business card will provide a customer with information about the business, services and contact info.
Why should I choose Glasgow Creative for business cards?
We have been carrying out business card printing for customers in and around the Glasgow area for many years. With years of experience in the industry and having worked with many businesses throughout the area, we have developed a well-know reputation for the service we provide and the quality of our printed business cards. No matter what type, style or design of business card you might require, we have you covered. Get in touch today and we'll be happy to discuss your requirements.
How do I arrange to have business cards printed?
If you're in need of business card printing in Glasgow, then be sure to make Glasgow Creative your first port of call. All you need to do is get in touch with us by phone or email, or alternatively fill in our print estimation form and one of our team will get back to you.