Signage Glasgow

Here at Glasgow Creative, we offer a comprehensive range of signage for all type of purposes. From shop signage to window signage, we have all your needs covered. We design, manufacture and install all types of the signage that we provide. When it comes to needing new signage for your business in the Glasgow area, be sure to get in touch with Glasgow Creative. Just give us a call on 0141 420 6800 and one of our team will be happy to assist.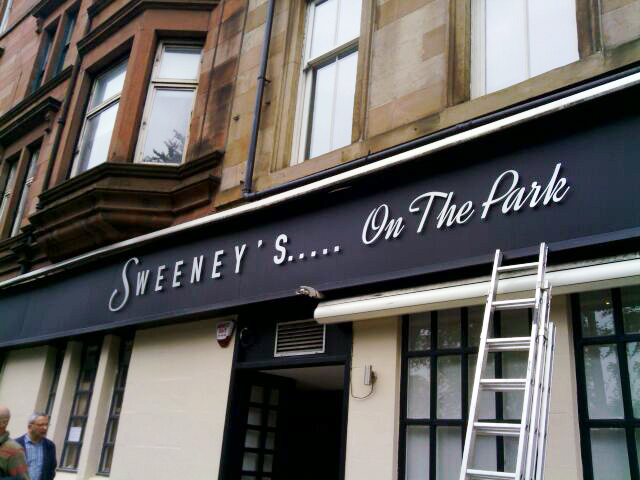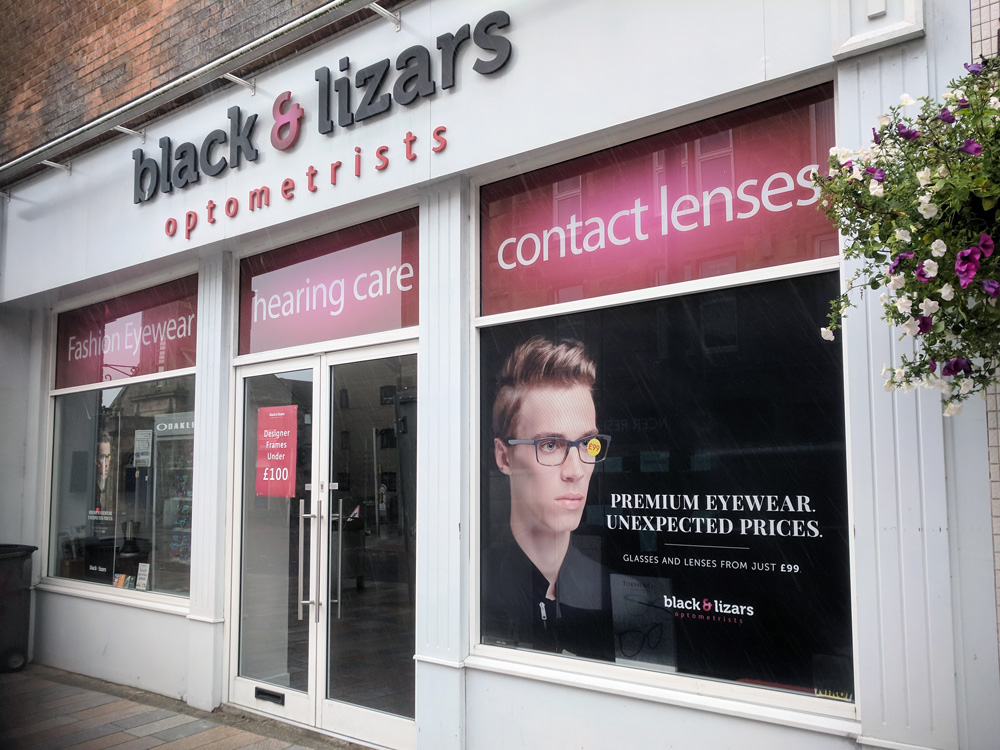 Signage Makers Glasgow
As one of the leading signage companies in Glasgow, we offer a range of professional building signs that's suitable for both internal and external use. Whether it be acrylic, illuminated, metal or something else, we can
design and manufacture
it for you. All of the signs we offer to customers throughout Glasgow is designed and manufactured in-house to ensure the highest standard of finish. With our own installers, we'll ensure that professional signage installation is carried out. We'll create a number of design concepts for you to ensure that the signage you choose is just how you imagined it to be. We have been designing and installing signage for many years and our team have honed and developed all the necessary skills needed to ensure the best possible service is provided. Working with you from start to finish, we have all your needs covered. To discuss the range of sign options we offer, be sure to get in touch with us on
0141 420 6800
. One of the Glasgow Creative team will be more than happy to assist.
Types of Signage
We offer a fantastic range of signs to our customers throughout Glasgow and the surrounding areas. Our signage is renowned for the professional look it offers and the overall quality of the materials they are made from. Some of the most popular types of signs we offer are:
Window graphics and signage provide decoration, privacy and security and in some cases they're a health and safety requirement. Whether you require window signage to increase privacy, update your office decor or adhere to health and safety regulations, our window graphics will provide you with an attractive solution to all of your window signage needs.
External
External signage helps to create an impression to your visitors, customers and staff, it will be your first impression to those people. First impressions count and should be used as a way to help create a positive and lasting impression. At Glasgow Creative the outdoor business signage we provide will help to represent your organisation in the way you intend.
Shop
Both internal and external shop signs are very important for your business, shop front signs will make your company more visible to people walking past and entice them into coming in. Interior and internal signs will help to reflect your brand on the inside of your business. At Glasgow Creative we only use the most innovative equipment in order to create signage that's not just the highest quality but also meets all your requirements.
Illuminated
At Glasgow Creative we offer a range of illuminated shop signs, so when it becomes dark, your shop doesn't have to become invisible. It may be a long time away from closing but your customers are more likely to notice you along the shop parade or high street should you have an illuminated shop sign. Use the darkness to improve your existing signage and add lighting which would usually be invisible during the evening or night. The team at Glasgow Creative offer a selection range of solutions when it comes to illuminated signage, from combi signs to fully lit up signage, you're bound to find what you're looking for.
Internal
Interior and internal signs contrib