Stationery

Here at Glasgow Creative we offer personalised stationery to customers throughout the UK.
We are happy to use the artwork you provide or can offer our design service.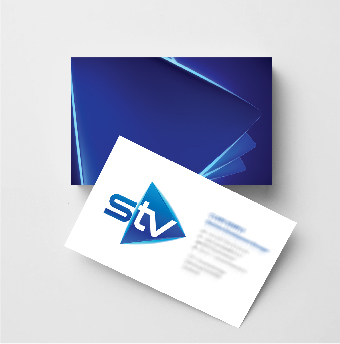 Our Digitally printed business cards are 350gsm thick with a silky or smooth finish.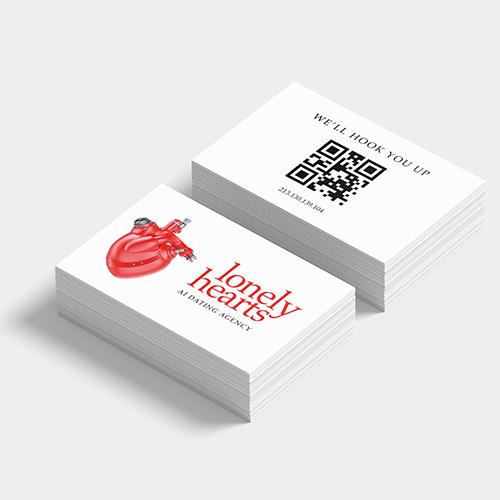 Many people forget that a Business Card is a silent salesperson – it carries on your job, long after you've gone home for a cheeky nap. Work it harder by adding a cut-out shape, or double your selling space with a folding business card.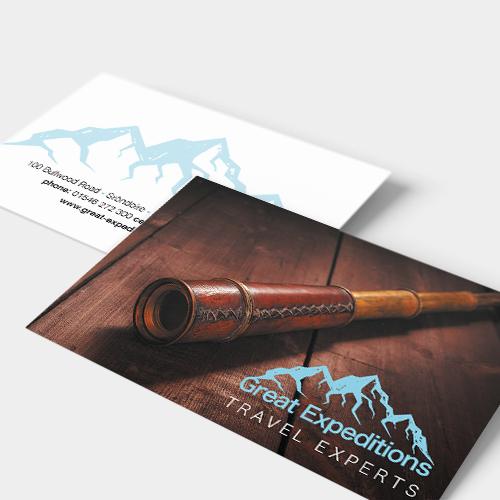 For our Luxury Business Cards, we start with a thick artboard, then matt laminate both sides for a sophisticated finish which looks elegant and feels gorgeous.
The matt laminated coating makes your business cards tactile and durable.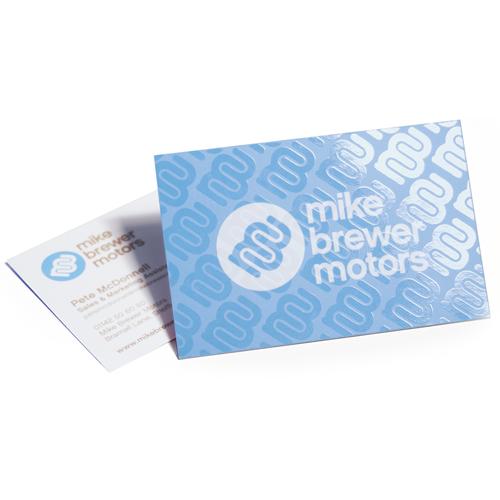 If you're out to impress, go StarMarque Bio. These business cards are matt laminated both sides using a biodegradable film. Clear gloss highlights are then applied to the front. Spot UV gloss adds shine and detail. Deliciously decadent and impressive.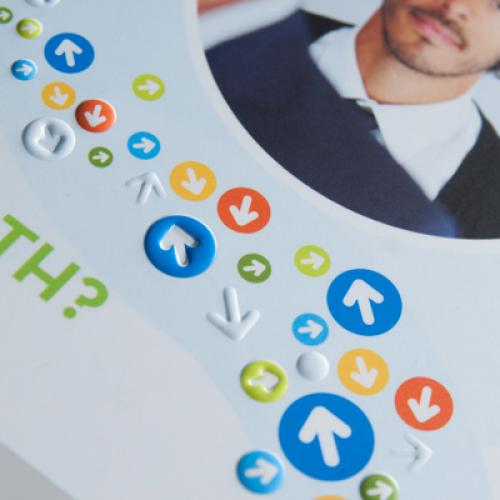 We take a thick 400gsm board, apply an ultra smooth matt laminate finish and top it off with stylish embossing. If you want to make an amazing impression and to stand out with something really special, then our Embossini Luxe business cards are for you. Embossing gives a premium feel to your business cards and well designed embossed cards will be memorable with a subtle, tactile effect that oozes class.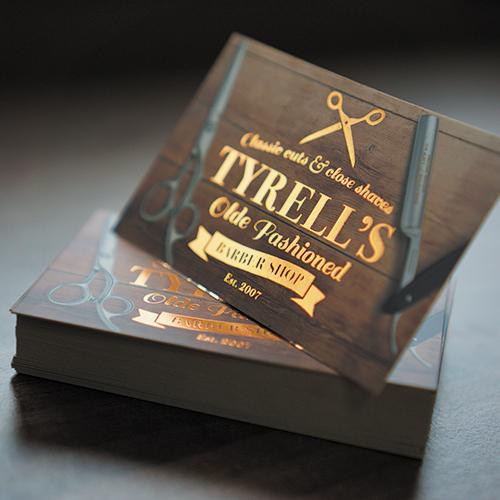 We take a thick 400gsm board, apply an ultra smooth matt laminate finish and top it off with metallic gold or silver foil highlights. If you want to make an amazing impression and to stand out with something really special, then our Opuleaf Luxe Foil Business Cards are for you.
Cue the soothing music and sexy lighting. Come on join in… "These aren't just gloss laminated business cards. These are the thickest, shiniest, Fabu-Gloss Bio Business Cards money can buy."
Cost of Business Card Printing
As an established business card printer, we pride ourselves on offering some of the most affordable business cards in the Glasgow area.
|  Qty | Single Sided | Double Sided | Price |
| --- | --- | --- | --- |
| 50 | | |  £21.00 |
| 50 | | |  £22.00 |
| 100 | | |  £23.00 |
| 100 | | |  £24.00 |
| 150 | | |  £25.00 |
| 150 | | |  £26.00 |
| 200 | | |  £27.00 |
| 200 | | |  £28.00 |
| 250 | | |  £29.00 |
| 250 | | |  £30.00 |
| 300 | | |  £31.00 |
| 300 | | |  £32.00 |
| 500 | | |  £39.00 |
| 500 | | |  £40.00 |
| | | | |
Other quantities available on request. Order your business cards online today!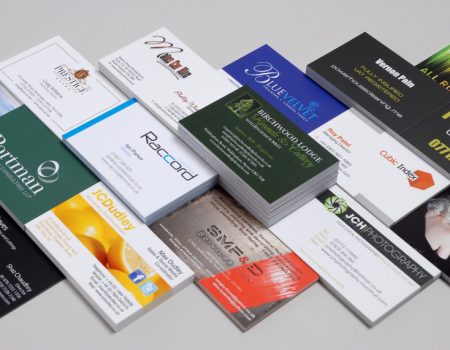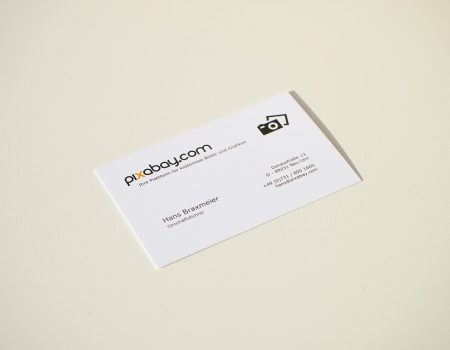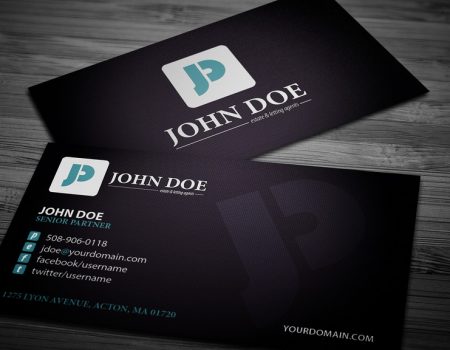 Letterheads & Compliment Slips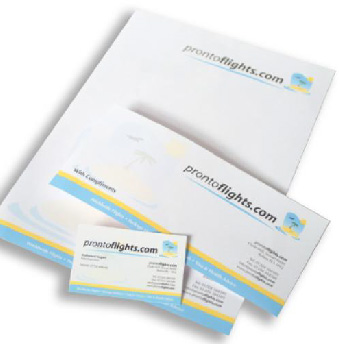 Printed on a bulky 80gsm, extra-white bond, it's perfect for invoices, order forms and direct mail letters.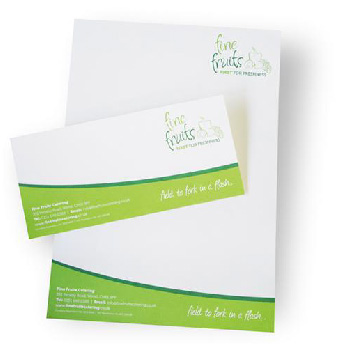 You'll create a great first impression with your correspondence by using smooth white Echo Bond Stationery. Printed in full colour on one or boths sides.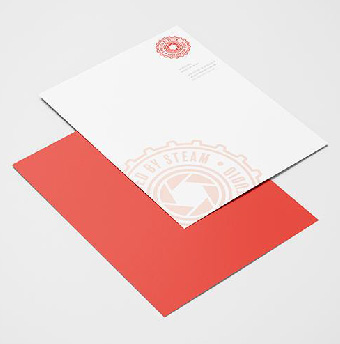 We set our paper chefs a challenge… to improve the recipe of our best-selling Corporate Letterheads. You know what? They've only gone and done it.

 We're proud to unveil all new Corporate Letterheads. They're whiter and brighter than ever before and now a whopping 120gsm thick.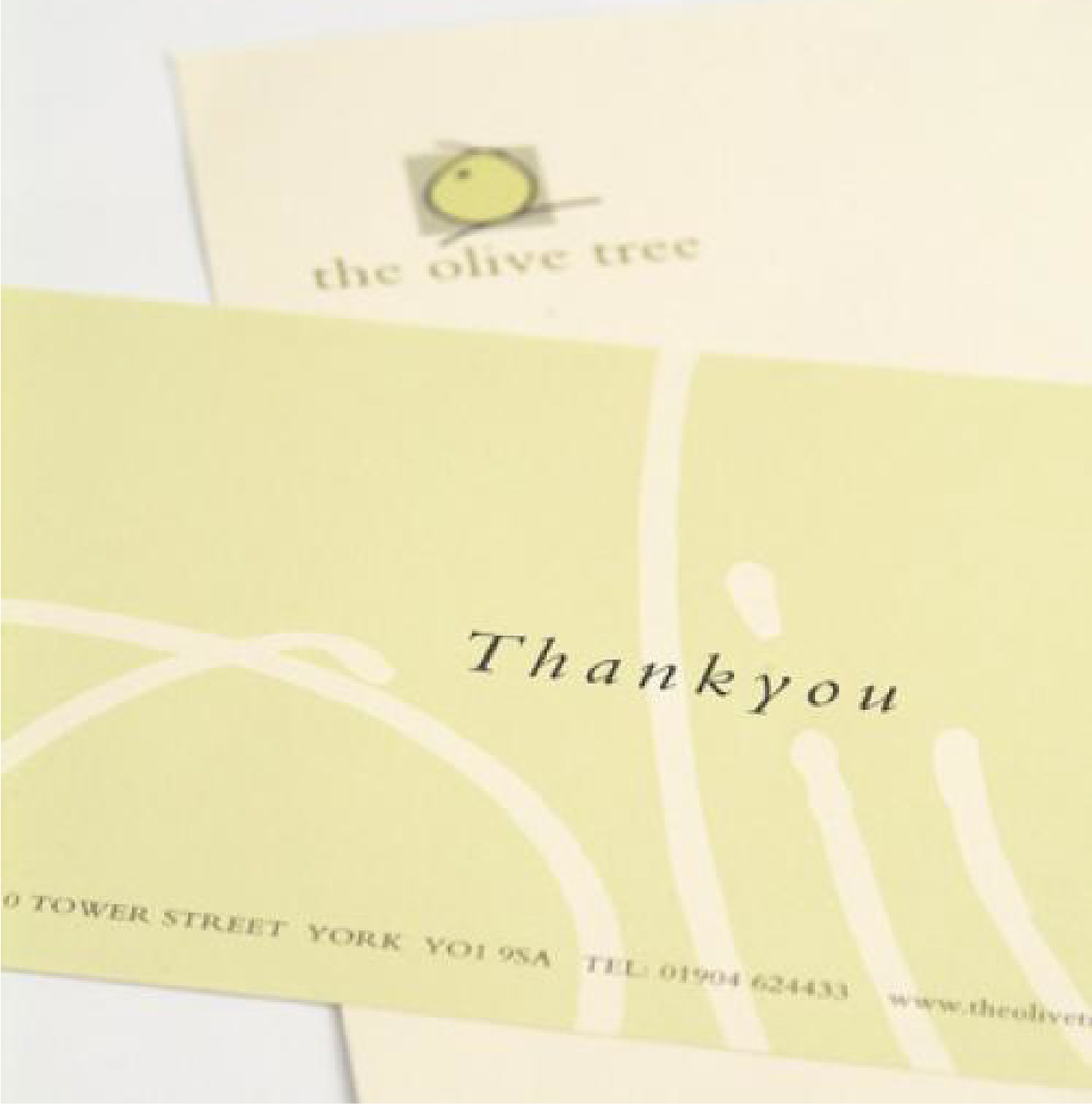 The Egyptians knew a trick or two about making an impression. If our Pharaoh Natural paper range had been around in their day, every Pyramid-building-monarch would have been proud to use it. They'd love the thick, natural cotton feel and the subtle sand-coloured shade.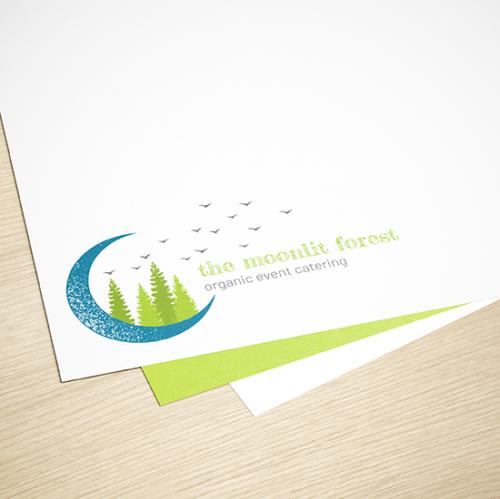 Meet our newest paper, made from 100% recycled fibres. A splendidly 
thick 120gsm premium stock, with a delicious, uncoated natural finish. Ready to be your elegant letterheads and compliment slips.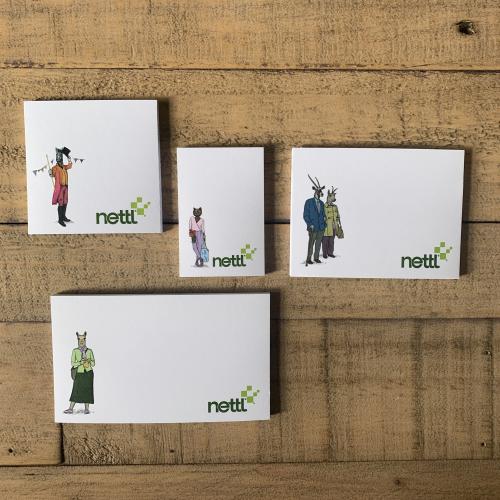 Branded Sticky Smart Notes! The perfect addition to any business stationery kit. Send these to your clients and prospects to use as a handy office accessory, and they'll be reminded of your business everytime they jot down a note.
Available in 4 different sizes, and 4 different colour options; 1 spot colour, 2 spot colours, 3 spot colours or full colour.
Each pad contains 50 sheets of white sticky note paper.
100 minimum order quantity.
Save time on those repetitive office tasks or add a professional finishing touch to your documents with our custom self inking stamps.
A clean alternative to those messy ink pads with soft touch elements to guarantee a secure stamp grip and clear print.
Our stamps come with a black ink pad as standard but have the option to upgrade to blue, green and red ink at checkout and are available in the following sizes:
58 x 22mm
50 x 30mm
38 x 38mm
12 x 12mm
110 x 65mm
50mm Circle (available in black ink only)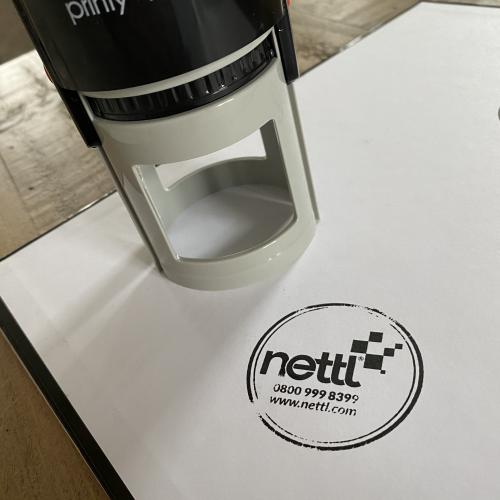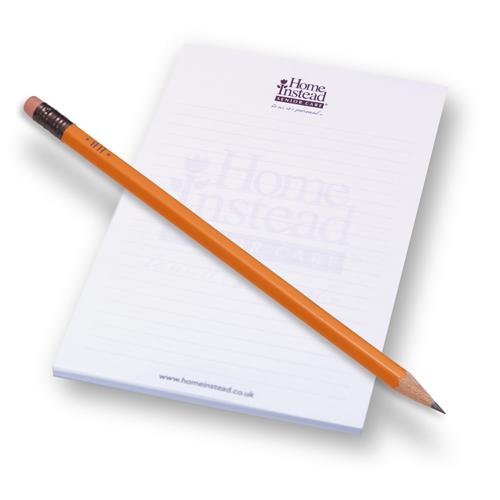 Branded notepads, you get to deliver them as presents to your customers, safe in the knowledge that every time they scribble something down, it's your business they see.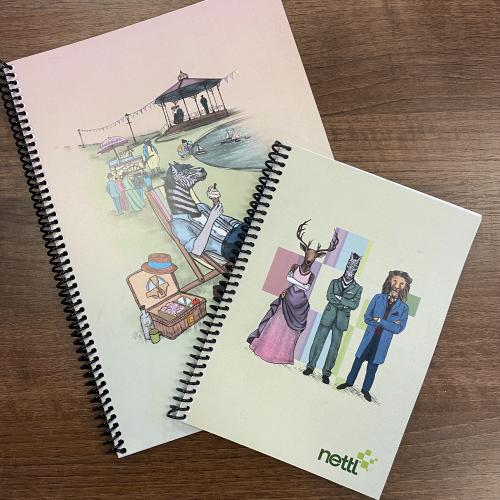 Our spiral-bound notebooks can be printed in full colour throughout, black and white throughout or full colour to the cover with black and white inner pages.
Say much more than wish you were here! You'll get a better response if you make your Postcards look like a personal message rather than a sales promotion. Since it arrives already opened, your message can't be ignored – even by people screening their mail over the bin. Try it! The uncoated reverse is perfect for writing on.